Testimonials
Kimberly Carville, Grass Valley, CA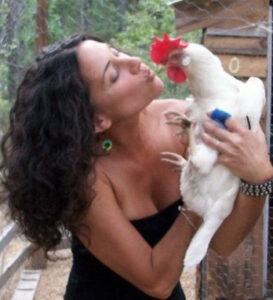 "Where to start? I had been successfully transforming my clay fetid soil into a beautiful landscape, ten years in. I had a luncheon for Sienna, Stacey, and a lady named Laura Beavers. She invited me to a dinner with Susan, and that's when I realized that I was home. My tribe was a multi faceted group of women cheerily supporting other women. The crazy thing was that they were looking up to me. Zero training, but I had a love for color combination, deer resistance, pesticide and herbicide free maintenance, and using feng shui in my garden to extend the energy of my home. It was with these Garden Goddesses that I fell in love with chickens, so much so that I partnered with Animal Place to fundraise 2,000+ dollars, in one week, to assist the care taking of chicken survivors left to die in a commercial egg farm. My passion for flowers became a cry for the safety and protection of Mother Earth and her children. I raised chickens with love and kindness, and my reward? Miss Hen America for my Rhode Island Red, Coco in 2012. I have since gone on to become a transport and haven for animals in crisis. With my paramedic bestie, I have performed surgery to remove infected cysts with success, and then with herbs and nutrition healed a chicken from poisoning back to perfect health. I have treasured the friendships I've made, and feel in harmony with who I am. Thank you Susan for your open heart, kindness, and loveliness. It all started, for real, when you crowned me Organic Garden Goddess of the Year 2011. My heart swelled, and my true work began. Merci!"
Helena Velasquez, Grass Valley, CA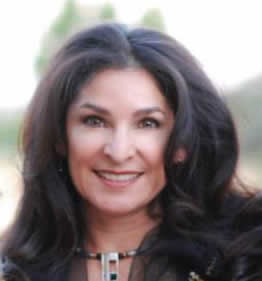 "My name is Helena Velasquez.  I have been a member of the Garden Goddesses since it's inception and attended the very first meeting. My life has not been the same since I found my tribe.  I never knew that this group would spark such a passion to garden. I now have a small garden where my children and I love watching the process of growing our own food and knowing where it came from! We have learned so much, especially the importance of what we put into our bodies! The friendships I have developed have been no less than amazing. I have developed friendships that I will have for the rest of my life.   I have become part of a sister-hood and communicate with my sisters on a regular basis.  I find many of them are like minded, spiritually in tune, and live lives with integrity and passion. My life has prospered in many different ways and it all started when i joined the Garden Goddesses. Thank you, Susan Gouveia for initiating this group! " ~ Helena Velasquez
Bernadette Tello, Yuba City, CA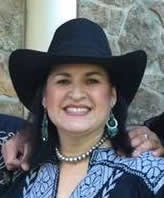 "The society of Garden Goddesses is one of the best deals going. There aren't too many organizations that can claim to provide an atmosphere that is women empowering, educational, community focused, health conscious, kid friendly, that promotes sustainable gardening all while having a great time, socially. In the many years that I have been a member of the Garden Goddesses I have learned about a wide array of topics including:
Annual Seed Exchange
Senior Yard Clean-up
School Composting Project
Canning
Raw Food Challenge,
Zucchini & Exotic Squash/ Dips & Salsa Contests,
Medicinal Herb Chat
Solar Cooking Demo
Oktoberfest
Garden Pub Food Recipe Challenges & Fabulous Speakers including Jeff Dawson, Reinette Senum, Amigo Bob.   
Just to name a few. There are so many fun and interesting events sponsored by the Garden Goddesses group all year long that for the reasonable annual dues it is a great deal that provides so much for so many.  The Society of Garden Goddesses has truly been a worthy use of my time and I look forward to future fun-filled events!! Join today, you'll be glad you did." ~ Bernadette Tello, Professor of Sociology, CSU Sacramento
Susan Gouveia, Grass Valley, CA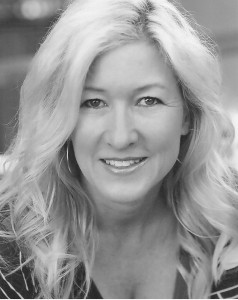 "Being a part of the Society of Garden Goddesses has transformed my life! The women have inspired me in all areas of my life. I feel younger, have more energy & feel so much support in everything I do! I have learned to successfully grow my own food & create a sustainable farm. My creativity has  blossomed & I am doing things I never thought I would be doing! I am surrounded by positive, nourishing & supportive friendships that lift my spirits! My life feels rich & abundant. " ~ Susan Gouveia, Founder of Society of Garden Goddesses
Brenda Horton, Grass Valley, CA

"Susan is a bright and shining light in the organic gardening world. For years I had dreamed of starting my own garden, but I often felt overwhelmed and intimidated by it all. I was paralyzed with not knowing where to begin. Susan and the Garden Goddesses gave me the confidence and support I needed to start my own garden. The hands-on-training I've received from the Garden Goddess community over the years has been incredible. I've always purchased my veggies from Farmer's Markets and Co-ops, but now that I have my own garden, it's like having a slice of heaven right out my kitchen window. The work that Susan and the Garden Goddesses do is transformational. My life has never been the same." ~ Brenda Horton, Business Strategist and Coach I Co-founder of ProPlanr.com
Donna Abreu, Penn Valley, CA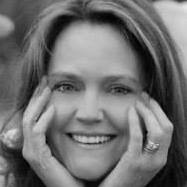 "The Garden Goddess group is so much more than an invaluable resource for learning about organic and sustainable gardening. The support and joy I receive from this community has transformed my life. I have made so many lifelong friends from this group. It feels like family to me and I adore every event I attend!"  ~ Brenda Horton, Online Marketing Consultant
Copyright © Garden Goddesses