About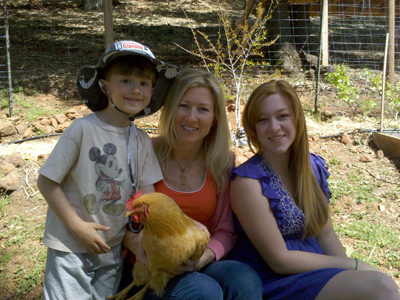 Susan Gouveia
Founder of Society of Garden Goddesses
Welcome! My name is Susan Gouveia and I founded The Society of Garden Goddesses® (now a group of 550 men and women) in 2010.
My love of gardening  led me to my discovery that there was a need for women to connect & share their adventures, tips, and struggles in the garden. By hosting monthly dinners- "Garden Chat"- we have all grown tremendously in our gardening knowledge.
"We share tips, recipes and lots of laughs!" I wanted to take the seriousness and chore out of gardening and cooking and get people excited about experimenting with food grown in one's own garden. I have  been creating my own recipes and teaching children for 40 years!
My mission is to learn to garden more sustainably and share this knowledge. I am striving to only  have a positive  impact on our environment-no pesticides or chemical fertilizers,  reducing and recycling waste. Feeding my soil with homemade compost and natural amendments enables me to bring healthy, vital, fresh food to the table!
Currently, I am  volunteering as a trained Master Gardener in the community by assisting with gardening workshops  and helping to educate people to sustainably  garden. For additional fun, I have begun what I hope to be a lifetime of enrichment through travel and learning  from other gardeners around the world.
Thanks for joining me on this journey!
Learn More About How To Connect With Susan By Clicking Here
Copyright © Garden Goddesses