Bernadette Shares her Gardening Tips: Earwigs, Plum Salsa & Re-use in the Garden!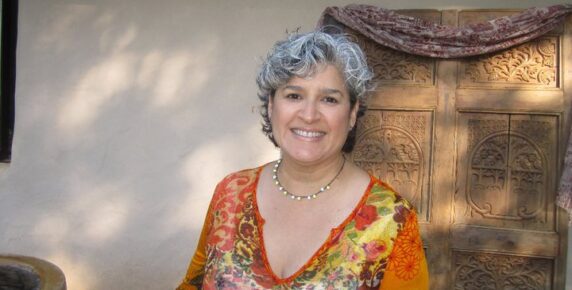 Bernie and  Christopher are a great team in the garden. They live in Smartsville, CA. Elevation 200. Their creativity and handiness are essential for  creating a sustainable property. Christopher & I joke about "not wanting to  water anything that does not produce food, attract bees or somehow contribute to the household". Low water & edible landscape is crucial! Other points of interest on the property include their "reuse & recycling" projects. Check out their garden bench, fence post bases & garden art. My favorite find was their yellow plum tree. See what we created with them! A few of their tips & ideas:
Cut PVC pipes  at an angle and insert into ground for deep watering of fruit trees
Recycle & re-use when you can! See photos of their creative projects.
Team up!  Having a partner in the garden is a HUGE asset!
Add goldfish to your water tanks/containers.  This will minimize mosquitoes.
Diatomaceous Earth is one of their organic weapons against earwigs and  pests.
What new ideas are you trying out in your garden this year? We would love your comments!