Fava Leaf Pesto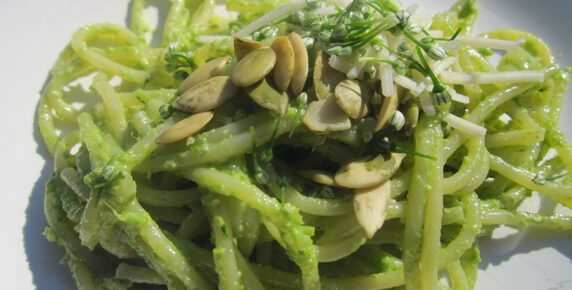 Ingredients:
2 c  fava leaves, stems removed
1/4 c pine nuts
1/3 c Parmesan cheese
1/4 c olive oil
2 tbs lemon juice
1 garlic clove
1/4 tsp salt
cracked pepper to taste
Mince garlic in the food processor.
Add the fava leaves, pine nuts, salt, and lemon juice.
With food processor running, slowly add the olive oil and blend until smooth. Add cheese & pulse until mixture is combined. Season with salt & pepper. Add pesto to pasta, pizza, eggs.