Zucchini Lasagna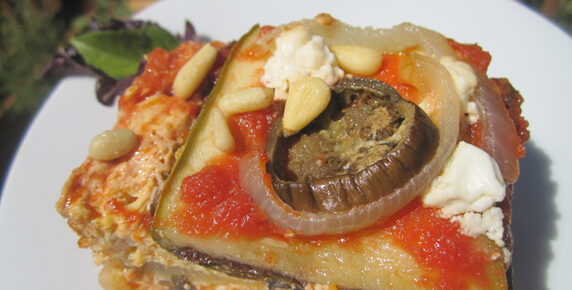 1. Butter or oil your cooking dish.
2. Layer thin slices of zucchini (I did about 1/4 inch) with your sauce of choice.
3. For separate additional layers, I used: basil & shiso leaves. In addition, I mixed 2 eggs with shredded carrots & sautéed onions, spices for a layer.
4. I topped with more sauce, feta cheese, eggplant & onions.
5. Bake at 400, covered, for about 45 minutes.