Zucchini Bisque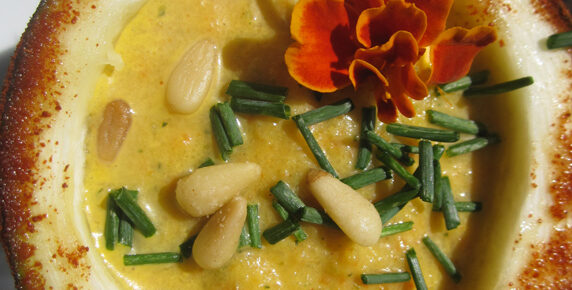 I don't measure for most of my recipes so you need to base on the amount of people you are cooking for.
1. Saute approx 1/2 c. of each: onion, carrot
2. Add 1 c zucchini & 1 jalapeno
3. Saute until golden.
4. Add broth of your choice. Cook for approx 10 minutes
5. Cool & blend with hand mixer. Add milk, cream or other if creamier consistency is desired.
6. Season to taste: I added salt, pepper, garlic powder.
7. Optional: Pour into hollowed out zucchini bowls.
8. Garnish with pine nuts, marigold blossoms & paprika.