Garden Gazpacho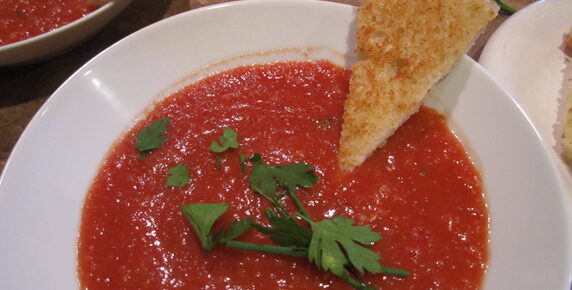 Refreshing! Great way to use your garden harvest.
Serves 2-4
In a food processor combine the following ingredients:
2 lg tomatoes
1 cucumber
1 cup watermelon
1 handful parsley
1 clove of garlic
1/3 cup chopped  red or white onion
1 jalapeno pepper
The rest of the ingredients are up to you depending on your personal preferences!
tamari sauce
lemon juice
olive oil
balsamic vinegar
salt/pepper
Blend all ingredients until you have desired consistency. Taste. Adjust to your liking. Chill for at least 3 hours. Garnish with cucumber or garlic bread.